Having a living space that's well suited for entertaining friends and family is a top priority for many of today's luxury homeowners. From backyard barbecues to holiday dinners, the house should be designed to seamlessly accommodate any gathering. Being the heart of the home, the kitchen will always have an important role when it comes to playing host. If you need a cooking space that meets your entertaining needs, here are a few key features to keep in mind.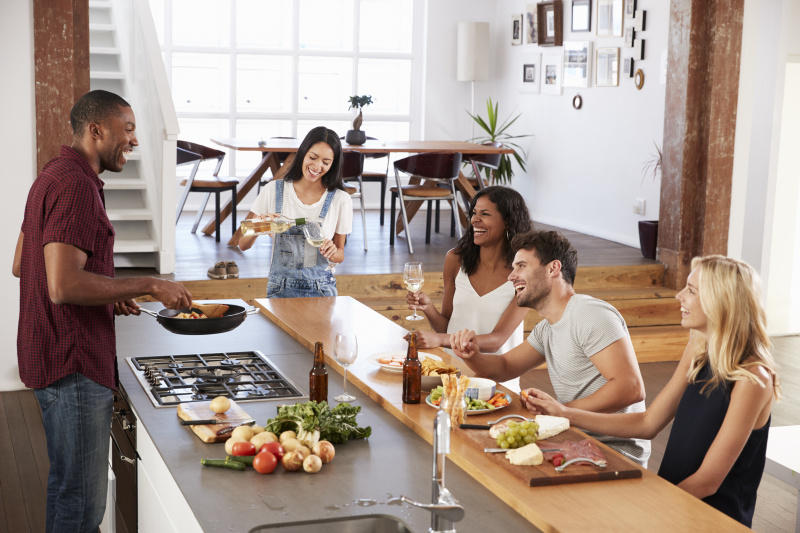 Open Concept
The open layout has long been embraced by avid entertainers and for good reason. When your kitchen, dining and living areas effortlessly flow together, you can interact with guests while laying out hors d'oeuvres or putting the finishing touches on the main course. It allows everyone to freely mingle without being isolated in different rooms.

Layered Lighting
Just as it plays an integral role in any restaurant, the lighting in your kitchen requires careful consideration. It should be well-lit with task lighting that makes it easy to work, but you also want the right ambience for your guests. A mix of pendant and recessed lighting, as well as wall sconces, can help keep you productive while setting the mood.

Essential Appliances
Depending on how you like to entertain, you may have specific needs in your kitchen, like two ovens for simultaneously cooking different courses, a wine refrigerator you can quickly grab a bottle from, or a warming drawer that keeps food fresh until it's time to be served. It's important to keep these details in mind and make sure that your cooking space meets your expectations.

Multi-Purpose Island
The kitchen island is both a place for food preparation and one that people tend to gather around while conversing. To keep it multi-functional, you need ample space for slicing and dicing as well as an area where people can sit at bar stools while snacking on appetizers.

Smart Tech
When it's time to entertain, smart technology can be a lifesaver, whether it means giving a voice command to turn on some music or preheating the oven on your smart phone while giving guests a tour of your new abode.